THE NEWS
January 31, 2016
Duff's 7th Annual Blood Drive, Thursday February 4th, 6 PM to 11 PM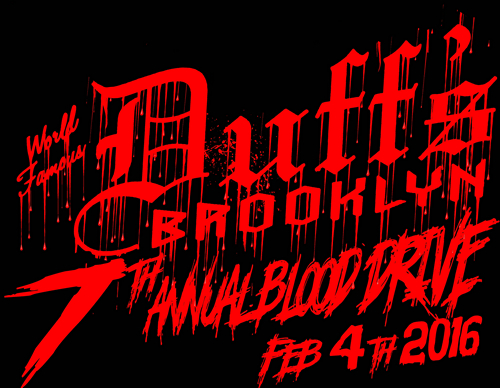 We hope you'll join us at the bar for our 7th annual blood drive, Thursday February 4th. The New York Blood Center "Bloodmobile" arrives around 5 pm and the first donors are taken at approximately 6 pm. Free snacks and refreshments will be made available to all the donors, and Duff's is giving each donor (including those who attempt to donate, and are refused for whatever reason) a free event t shirt (pictured below). You can get more information on giving blood, including other blood drives if you can't make it to ours, here, on the New York Blood Center Facebook page.
"GIVE BLOOD - SAVE LIVES"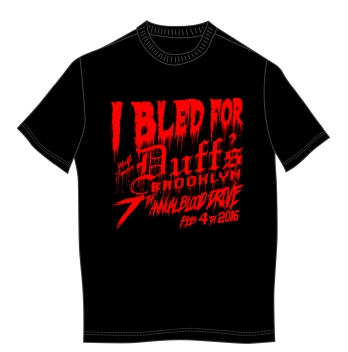 January 27, 2016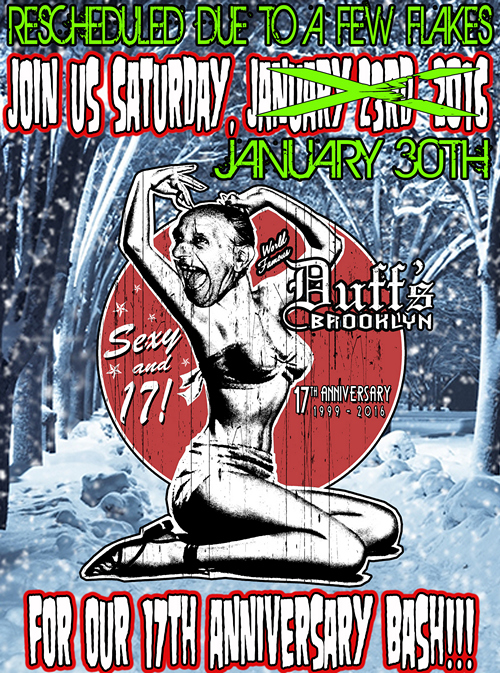 January 23, 2016
17th ANNIVERSARY PARTY POSTPONED TO SATURDAY JANUARY 30th
Due to the virtual shutdown of New York City because of the blizzard, we have no choice but to postpone our anniversary party until next week, Saturday January 30th. THE GOOD NEWS is that we are still OPEN today, our usual hours, 6 pm to 4 am !!!!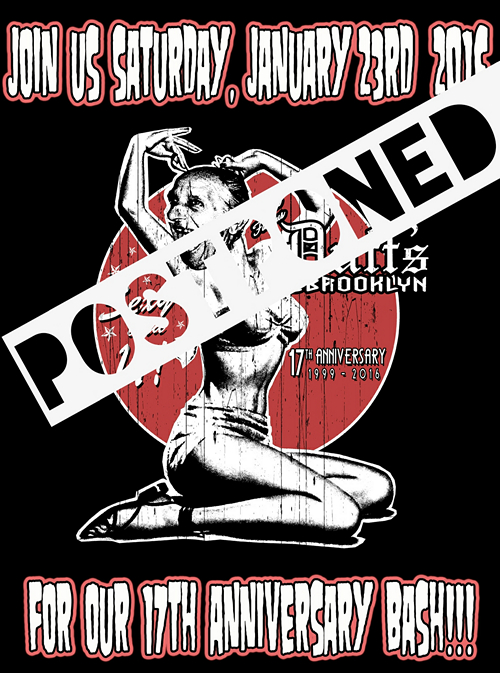 January 17, 2016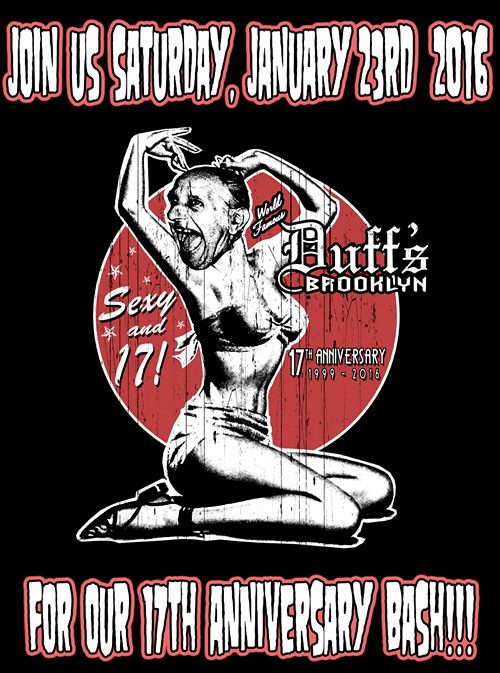 January 4, 2016
DUFF'S get props in Time Out New York
December 28, 2015
Lemmy Kilmister 1945 - 2015 R.I.P.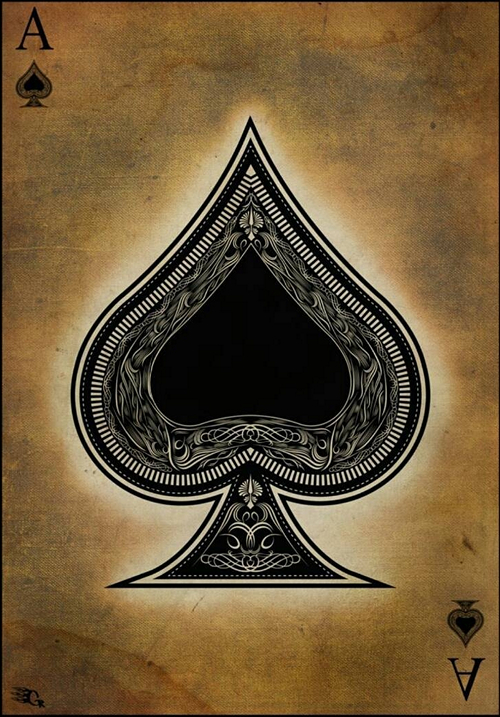 December 28, 2015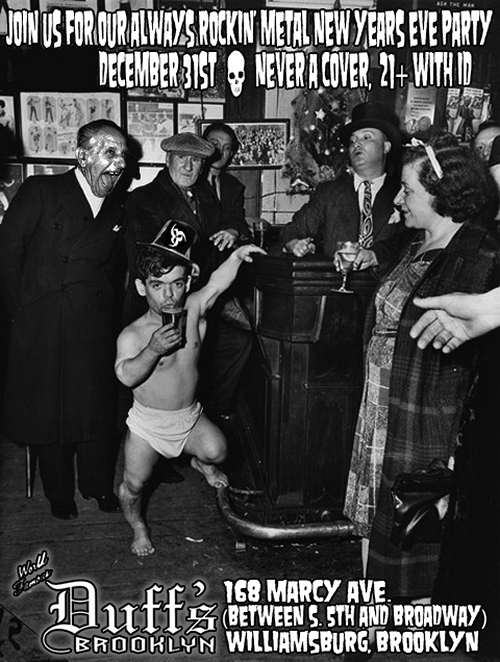 December 24, 2015
We are OPEN Christmas Day, our usual hours, 6 PM to 4 AM.
HAPPY HOLIDAYS everyone - Your friends at DUFF'S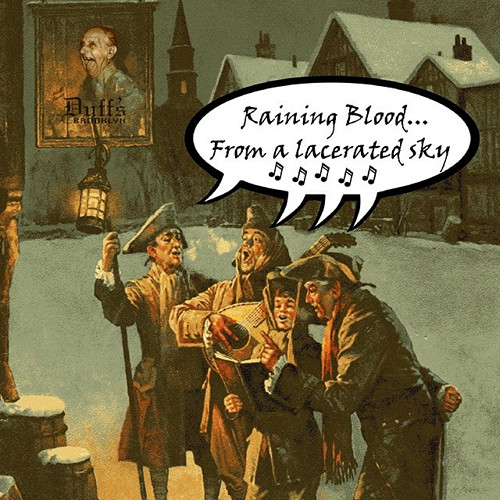 December 23, 2015
2015 Dean Dimebag Guitar Raffle Winner
This year's winner is Claude Carril from Brooklyn. We raised $760 in raffle tickets, all of which will of course go to VH1's Save Music Foundation. Our thanks to everyone who participated this year, and thanks to John & John from Dean Guitars, John C., and of course Dean Guitars. If you wish to contribute to VH1's STMF directly, you can do so here: VH1 Save The Music Foundation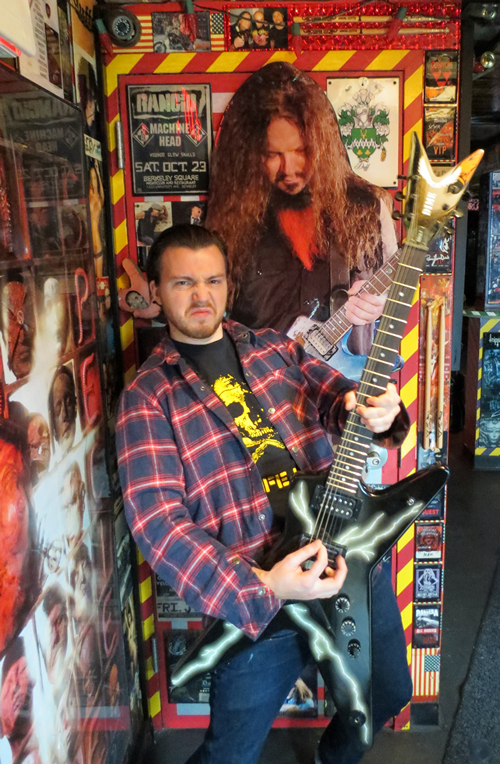 December 15, 2015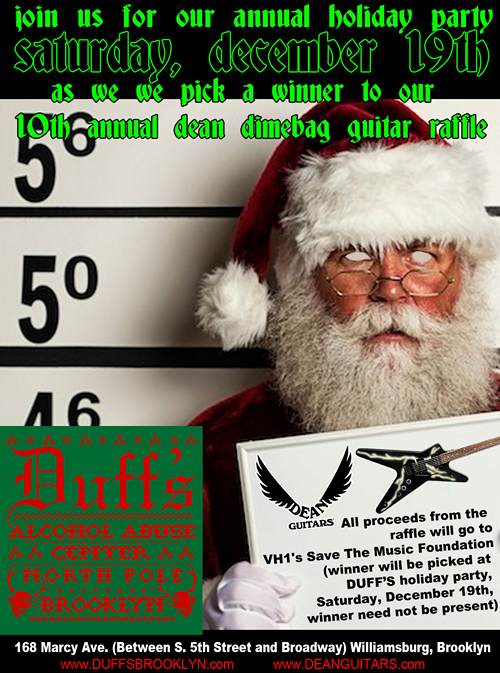 December 2, 2015
11th Annual Dimebag Tribute Night and Dean guitar raffle
We'll be giving away our 11th Dean Dimebag guitar with our annual raffle that starts Saturday, at our Dimebag tribute night. We have raised well over $10,000 since we started, and we hope you'll join in for a good cause. Party starts at 10 PM.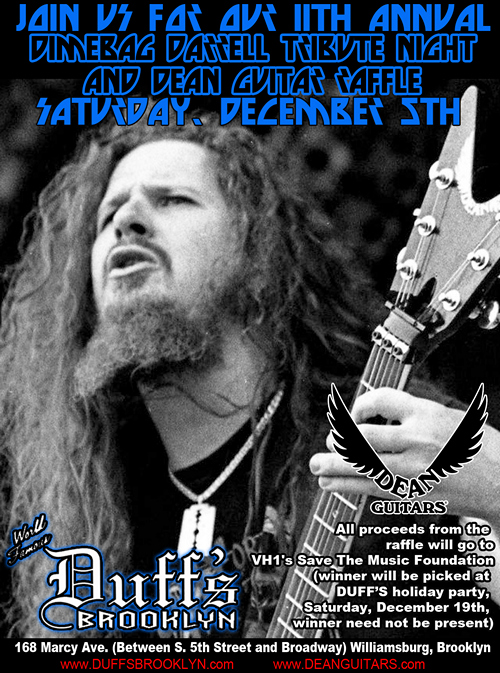 November 23, 2015
Duff's Shout-Out
Our buds MALON reppin' Duff's in their new album art \m/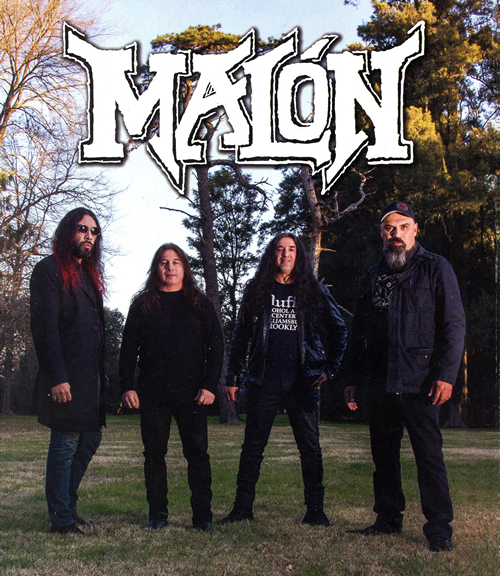 November 12, 2015
JUDAS PRIEST Redeemer Of Souls, Fall Tour, 2015
Photos from Priest's latest swing through the New York City area have been posted HERE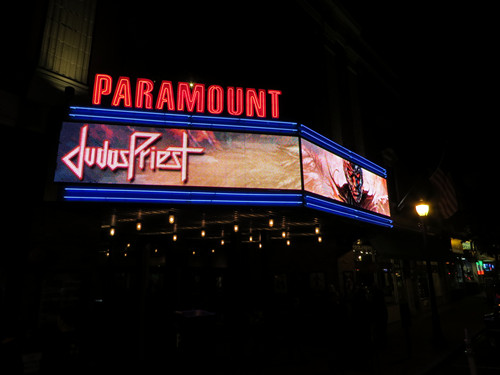 November 9, 2015
Meet and Greet with CAGE, Wednesday, November 11th, 10 PM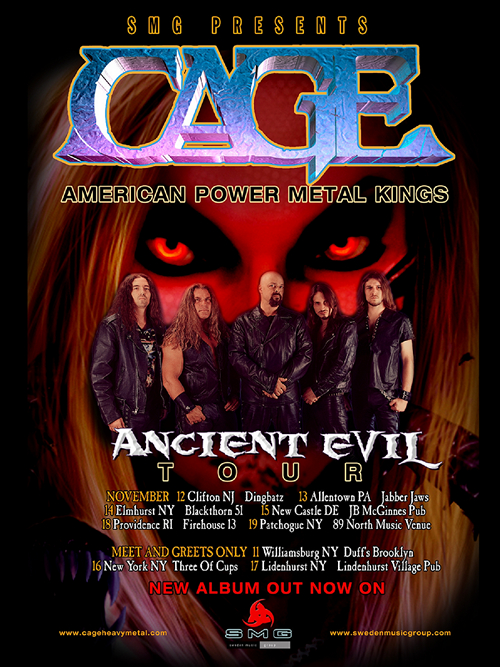 October 27, 2015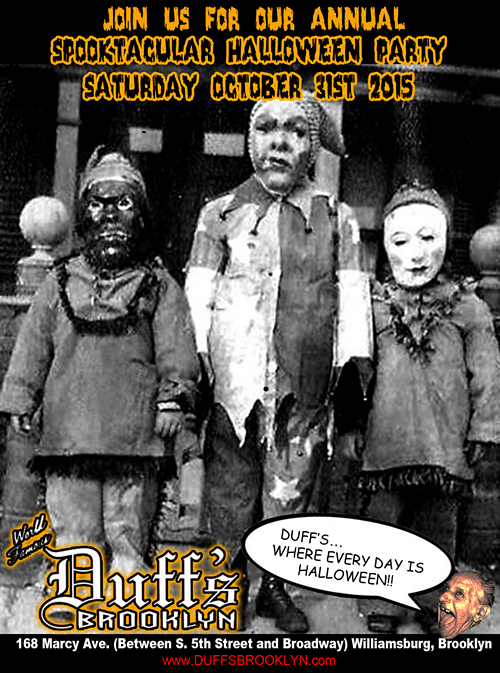 October 24, 2015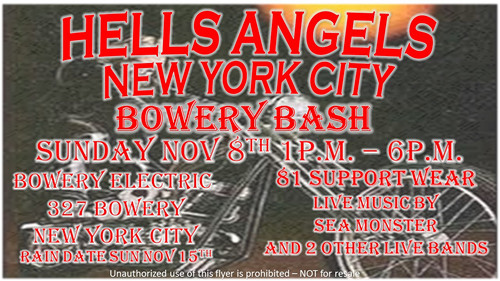 October 20, 2015
We're all very bummed hear of the passing Frank Watkins. We had a lot of good time over the years with Frank and the Obituary guys over the years - R.I.P. Dude.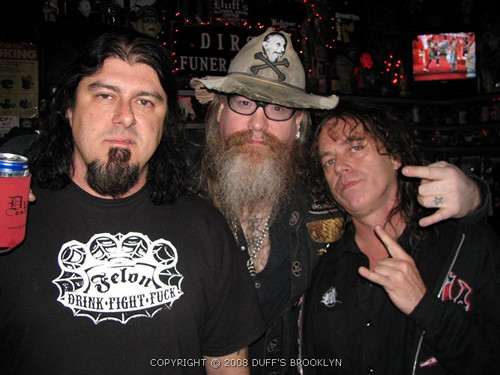 October 14, 2015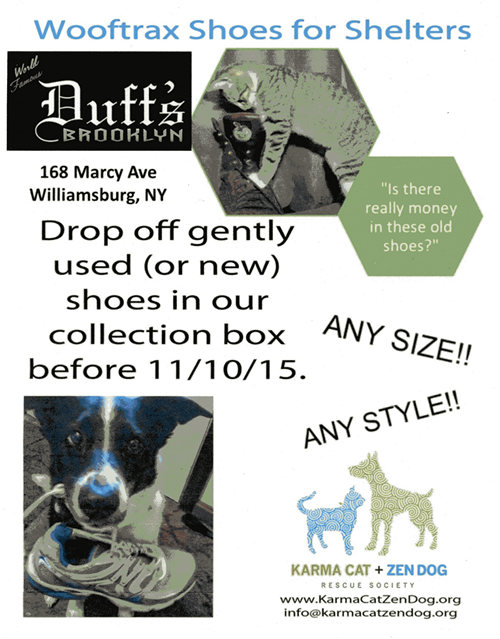 October 5, 2015